galati | mosconi d i v i d e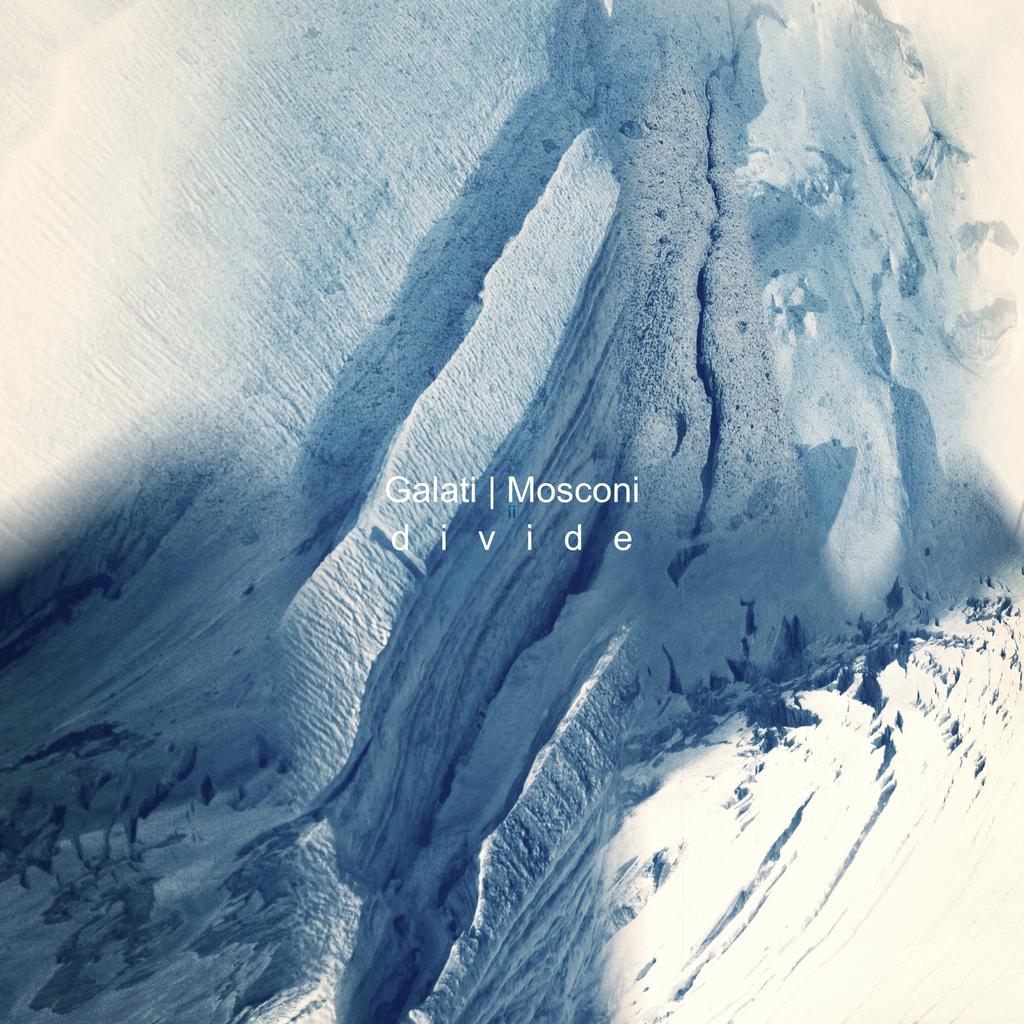 1. Ocean Blue | Chasm [04:52]
2. Electric Blue | Collision [06:28]
3. Arctic Blue | Wound [05:00]
4. Space Blue | Rift [06:00]

5. Steel Blue | Gash [05:37]
6. Cobalt Blue | Hollow [05:34]
7. Baltic Blue | Crack [05:12]
8. Ultramarine Blue | Cut [05:54]
Release date March 16th, 2023 ROHS! RECORDS
Limited CD album - Digital album available here
Music by galati | mosconi
Mastered by Federico Mosconi
Cover design by galati | mosconi

REVIEWS
Fardrock
Rockerilla: ….di purezza poetica si continua a parlare anche in relazione a questa nuova prova discografica firmata da Roberto Galati e Federico Mosconi…Mirco Salvadori, Rockerilla 512, aprile 2023


DIVIDE
Divide' is a wound, a gash in the earth, a chasm within which sound currents - previously flowing placidly to the surface - plummet. The effect is disruptive, it is like a clash of sounds or more precisely a collision of musical worlds. It is a dizzying fall into an abyss that tears two environments apart.
But this is precisely the place where the electric and acoustic sounds of Roberto Galati's and Federico Mosconi's guitars tangle, in an impervious and not easy context, mostly unexpected. This place is a source of inspiration; the beginning of a new and transformed source.
Torn from their environment, the sounds mix. They are caught in the chasm and ruinously collide and split. But at some point they reassemble, the upheaval subsides and changes its appearance.
Blue is the colour of calm, of emotional serenity, of harmony and of a found balance. Blue is the hue that gives colour to the ocean, to steel and to cobalt. It evokes the Arctic, as well as a sea and space. It tastes electric and ultramarine. An assortment and a richness of shades are created in the chasm; making theirs way beyond its boundaries, they can spread freely. It is a stream of sounds that is not always reassuring; it is coarse yet polished. Its thousand rivulets propagate with a flow at once mild and unruly, ideally calm like the endless space and impetuous like the ocean.
'Divide' is a fracture that abruptly and furiously unites.