Alps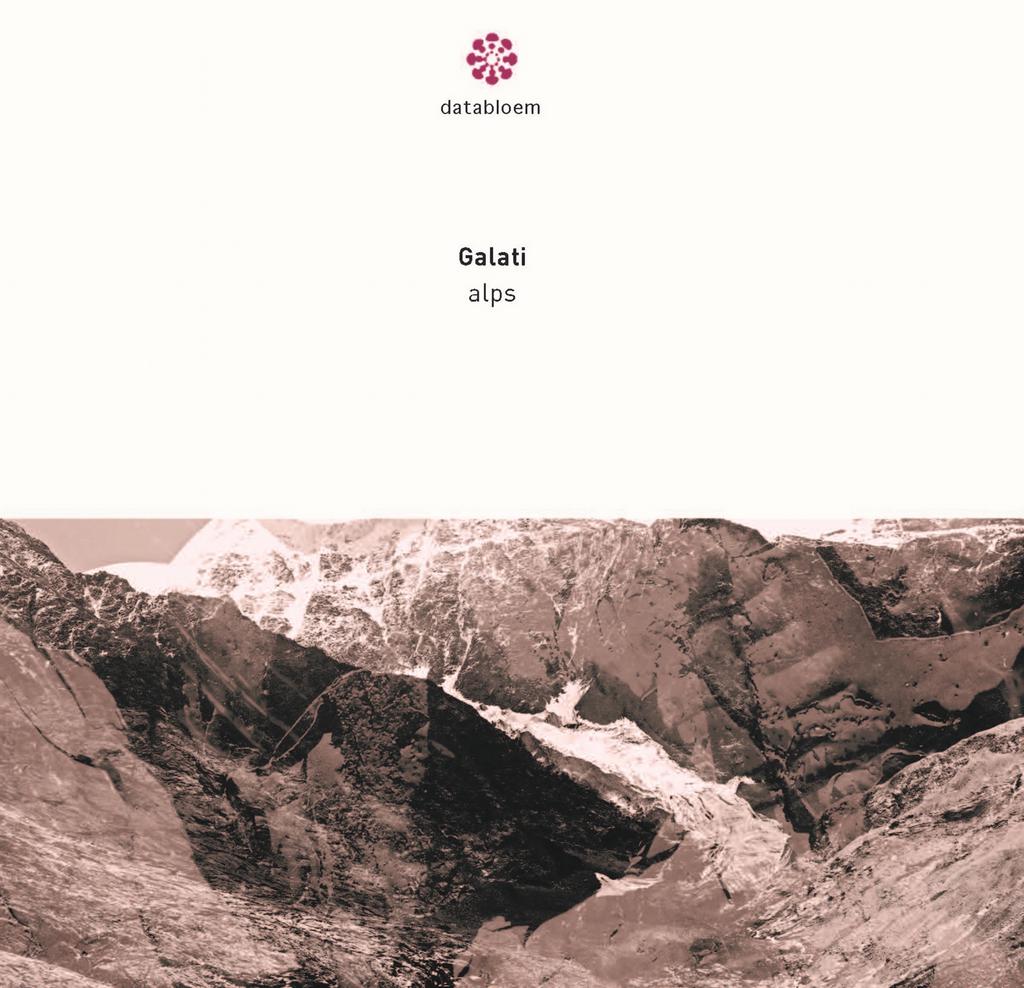 1. Rushing Streams [07:17]
2. White and Blue [04:48]
3. From east to west [04:18]
4. Crevasses and seracs [03:37]

VIDEO



5. Alps [09:11]
6. Ice crystals [06:18]
7. Underneath the noisy glacier [06:32]
8. Wilderness [07:30]
9. Peacefully
Sinking
[07:46]
Release date November 23rd, 2022 Databloem
Limited CD album available in the Databloem Shop: CD 6-Panel Digipack
Digital album available here: Digital album
Music by Roberto Galati
Featuring Sara Masiero [harp on Ice Crystals]
Mastered by Rafael Anton Irisarri at Black Knoll Studio (NY)
Cover design by Theo Rabou

REVIEWS
Ondarock
HVSR
SIDE-LINE
Rockerilla n.508
Rockerilla n.509 Interview
The Newnoise
Feardrop

RADIO

Concertzender - X-Rated (13 nov 2022)
Battiti Rai Radio 3


ALPS
From East to West, from the Himalayan peaks to the Alps.
High mountains tower in their dark magnetism.
I observe them. Theirs seem to be an embrace, but also a warning; in their excesses of wilderness they communicate their indomitability.
I have been studying them for days, under different lights and different colours, and it is an endless alternation of serenity and turmoil, clarity and mystery.
Humans carry with them a certain will to succeed, but what exist around them, the rocks and the mountains I observe, do not allow for any concessions, and eventually demands harsh confrontation. These high peaks should make us aware of our potential, but also, and above all, of our limits.
I hear their sounds: the fearsome sound of glaciers, of their fracturing; I hear the sound of the wind and the rushing streams that carry icy waters in glacial bursts.
I observe the terminal crest of a peak, riddled with crevasses and seracs: it is so close that I can discern different hues of white and blue.
Here, fog drowns voices; high peaks rise to the sky, and it is here, in this freezing and wintry landscape, that glaciers exist.
How long will they be?
Mountains are the ultimate expression of nature not annexed, not easily controlled; mountains cannot be imprisoned within our devices of humanization. Yet, human hand has transfigured even these apparently inaccessible landscapes.
Such presumption and imprudence in our actions can only be the result of foolish blindness.
Has what exists around us begun to demand a harsh confrontation?
The apparent serenity of nature conceals its most violent, explosive, destructive aspects.
The power of nature, best expressed in the violent release of magma from its bowels, should halt us, it should curb our desire to act freely and undisturbed on this planet. We should learn our limits.
I listen to the faint voices of the rocks.
And then silence; underneath, the noisy glacier. Above, the bubbling of the earth.
Monte Bianco
Alpi, Dolomiti